Energy saving and emission reduction for brominated flame retardants substitute
In recent years, at the national energy-saving emission reduction policies under the guidance of building exterior wall insulation, forced to do, in order to achieve the purpose of energy saving, in this environment, the exterior wall insulation industry develops rapidly in our country, the external wall insulation materials emerge in an endless stream. At present, the material is divided into organic and inorganic thermal insulation materials insulation materialstwo categories for insulation construction, wherein the organic insulation materials mainly forpolystyrene board (EPS), extruded board (XPS), polyurethane foam (PU) etc.. Inorganic thermal insulation materials are the main rock wool, glass wool, cement foam insulation materials.
Because of good heat preservation and the use of persistent, currently on the market forbuilding thermal insulation material with EPS and XPS (hereinafter referred to as thepolystyrene material mainly). According to statistics, in 2012, our country building exterior wall thermal insulation market with a volume of about 43290000 square meters, includingpolystyrene material market consumption is about 36000000 square meters, accounting for up to 84%. However, this kind of heat insulating material is flammable materials, in order to improve the fire performance, you must add flame retardants in raw materials. The six rings of twelve alkyl bromide (HBCDD) is the most commonly used flame retardants. A lot of people onthis can improve the fire performance has been good additive products, that adding a flame retardant insulation materials can improve the insulation material flame retardant effect, even if the fire can also delay the spread of fire in time, provide valuable time for disaster relief.However, a large number of flame retardant used to bring about environmental issues has caused some environmental organizations and experts concern.
Experts said, HBCDD is a kind of persistent organic pollutants in typical (POPs), belongs to a kind of additive type of brominated flame retardants (BFR), this substance in the naturalenvironment is very difficult to degrade, simultaneously has the bioaccumulation, long distance migration ability and biological hazard. It can accumulate in the food chain, at present, has been found in all areas including polar, animal and environment, and the content of a gradual increase in. Six bromine ring twelve alkyl intestinal tract through the respiratory and digestive absorption into the body, accumulate in the body fat. Through breastfeeding,six alkyl bromide ring twelve can be transferred to the baby. Investigation shows, the femalemilk over the past 20 years in Sweden in six lactation bromine ring twelve alkyl concentrationincreased steadily. In recent years Chinese Center for Disease Control and PreventionInstitute of nutrition and food safety Wu Yongning discussion group for more than 1000 copies of breast milk sample testing study in 12 provinces found that pollution levels in breast milk, China six bromo alkyl ring twelve has similar to Europe, America and other countries in asia.
It is so, held in 2013 May "Stockholm Convention" the sixth conference of the parties HBCDDwas included in the control list, required 18 months since the date of the adoption of the resolution (2014 November) disabled in the global scope. The time has come, "the Convention" executive circumstance how?
A survey by Chinese flame retardant society results show, China's HBCDD production2011~2012 about 3.5~3.8 million tons, the flame retardance of EPS corresponding to about 1220000 tons, thermal insulation material in the Ministry of public security 65 text undo wallthermal insulation material is no longer mandatory with grade A, is expected to HBCDDproduction and sales will have a larger growth.
At present, our country a lot to promote the use of polystyrene insulation materials to tens or even customers order of magnitude per square metre unit calculation, means that a large number of HBCDD ingredients containing substances are released into the air or accumulated in the building, will continue to cause environmental pollution. At present, thesupply of all the products of the production enterprises, insulation materials user units mustseriously consider a problem "to the economy or to the environment?"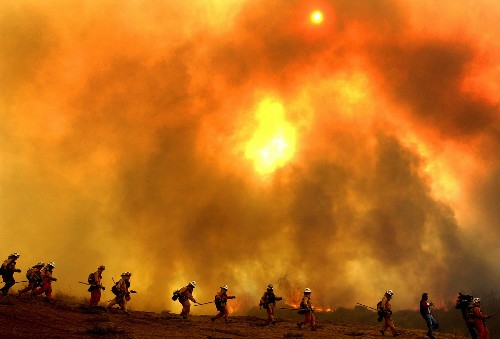 "As the production and use of power, although we have proposed a specific exemption to the United Nations Environment Programme, but also to speed up the pace of elimination." The environmental protection department of the foreign cooperation center project five leaders said, this matter has been listed in the catalog of hazardous chemicals, China is a Contracting Party "Stockholm Convention", the relevant departments are updated national implementation plan, hope to promote the performance of pressure this pops out. In accordance with therequirements of the Convention, the contracting parties may be a specific exemption for a period of 5 years, it shall take the necessary measures to ensure that the exemption period,contain six bromine ring twelve alkyl foamed polystyrene and polystyrene in the whole lifecycle, can use the logo or other way and easy to identify.
In fact, in the six ring twelve alkyl bromide flame retardants in September 25, 2014 by theTsinghua University Center for the study of persistent organic pollutants, ChinaEnvironmental Science Institute of persistent organic pollutants Professional Committee co sponsored the "(HBCDD) seminar on" environmental impact, experts from the Ministry of environmental protection on International Cooperation Center, Tsinghua University, Peking University and the Nordic product sustainability and environmental chemistry and toxicityresearch institute a number of environmental and building materials industry, clearly states the HBCDD in production and use and impact on the environment can produce, we shouldadmit the existence of such products for certain hazardous have no doubt. On the meeting,relevant insulation of enterprises said: relates to aspects of the protection of the environment is to face to all enterprises, the most effective way to solve the problem is how to find areplacement products, or that in the present circumstances to buffer, use less as far as possible, but this is not go on for long. Experts call for: fit to seek safety, energy conservation and environmental protection, as soon as possible the brominated flame retardants of replacement products. From building the one expert said: "can use insulation material of inorganic, they do not involve these hazards."
The experts also pointed out that the current market, the thermal insulation of organic and inorganic material. Along with the people environmental protection consciousness and thebuilding fire safety consciousness enhancement, organic heat preservation materialconsideration should be given to improve the performance of fire protection andenvironmental protection products. Inorganic heat preservation material variety, such asrockwool, perlite, cement foam, foam glass, slag wool, glass wool, widely used and has good stability and durability of inorganic heat preservation material, will be used for control of HBCDD in the existing conditions, provides a more environmentally safe insulation materialsubstitution product application ways.
Judging from the current situation, the flame retardant is not a substitute for, as the publicawareness of environmental protection and fire safety awareness, do not need to use theadded amount of flame retardant inorganic thermal insulation materials is increasing year by year.
The Ministry of housing and urban construction products and parts Standardization Technical Committee of experts said, gradually restricted and prohibited the use of this flame retardant,actually gives the inorganic heat preservation material development opportunity, furtherimprove the insulation properties, inorganic products reducing weight, is the direction of development, at present, efficient heat preservation oriented rock wool products with new the development, basic can solve these problems.